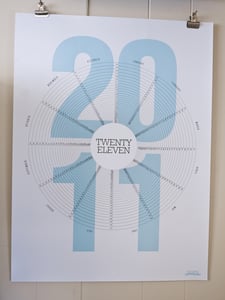 $

10.00 - On Sale
ON SALE! half off original price of $20 plus FREE shipping anywhere!
18"x24" twenty eleven 2011 limited print wall calendar.
Great for those creative individuals. Functional and a nice little piece of art to enjoy all year long. You can frame it, color in the days as the year goes by, or even write little notes in the spaces
ships in a hard cardboard tube.